At Lowe House we do things a little differently than most event planning companies. We think that your events should reflect you, not us, and that what makes a party magic isn't the pretty details, but the people attending it. We work with and recommend other vendors that we love, but don't ever take a commission or a kickback from them – if we get a discount, you get the discount, and the only money we make is what you're paying us directly.
We work with our clients to help them create the weddings and parties that they want with as little stress as possible. This means that we'll probably encourage you to simplify things, not add to them, and instead of asking you to gather lots of inspiration images we'll talk with you about what you want your event to feel like (that said, we also love sharing Pinterest boards with our clients.) Weddings and other milestone events by nature are often stressful – because almost anything involving money, family, and societal expectations is often stressful. We're here to talk you down from the ledge, to tell you to ignore your cousin/high school friend/brother-in-law who's questioning your decisions, and to ask you four days before go time if you really want to spend eight hours covering your table numbers in glitter. If you do, then we'll be right there with you. And if you don't, then we'll encourage you to put down the glue gun, and go have a glass of wine while we take care of making sure that everything goes off without a hitch.
Lowe House weddings are regularly published across the wedding-blog world, and have been featured on (among others): Offbeat Bride, East Side Bride, 100 Layer Cake, A Practical Wedding, Green Wedding Shoes, 7×7 Weddings Online, The San Francisco Chronicle, Style Me Pretty California, and Martha Stewart Weddings.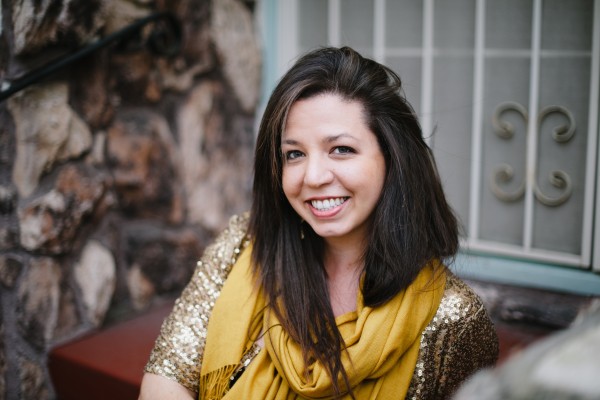 Elizabeth Franciene Lowe Clayton founded Lowe House Creative in 2011, after doing events on the side for four years. She currently lives and works in Oakland, California, where she was raised between stints in Japan and England. Her formal education is in art, creative writing and interior design which she studied at Maryland Institute College of Art, Mills College, and UC Berkeley.
Elizabeth wrote the popular personal design blog A Browner Brown from 2007-2010, and worked as part of the editorial team at Apartment Therapy: San Francisco from 2007-2008. She has also worked as, among other things: the managing editor of her college newspaper, in communications at a university, a band manager and consultant in the Bay Area music industry, and as a freelance graphic designer and photographer. She's been a full time event planner and coordinator since she founded Lowe House Events in 2011, a job that has led her to work all over the United States, and be interviewed for or featured on CNN Money, MainStreet, The San Francisco Chronicle, Martha Stewart Weddings, and Offbeat Bride, among other publications. She wrote a popular series of articles, titled Get Sh*t Done, for the website A Practical Wedding, in 2013. Please contact her if you're interested in working with her.
——————————————————-
Elizabeth, On Events: I started planning weddings in 2006 when my friends started getting married. A  life-long planner and organizer of events and parties, people I knew began to turn to me for help with their weddings (which for many people are the biggest parties they ever throw) and before I knew it I was working on several a year. What started as a hobby before turning into a side business became my full time job in 2011 with the formation of Lowe House Events. I consider myself incredibly lucky to get to work on weddings & other events full time – I get to go to a party most weekends because it's literally my job. If you ask me, it just doesn't get much better than that.
The first wedding I ever planned was my best friend from childhood's. We had a guest list of 170+, a $7500 budget, and only a few quick months to execute it all. I was 23 and hadn't yet read enough Wedding Industry material to think that this was an impossible task. It was *great.* I honestly think that every single guest enjoyed themselves, and I was so tired by the end of the night that I stepped out of my champagne-stained dress in the front hall of my apartment and walked straight into bed with a full face of makeup still on. I was hooked.
Weddings do not have to be expensive, stressful, planned two years in advance, or formal. As long as they feature a couple who loves each other, the rest is ultimately pretty extraneous (although, potentially really fun extraneousness.) That said, a lack of money, time, or fanciness does not mean that your wedding cannot be beautiful, meaningful, and all other kinds of wonderful. And it certainly doesn't mean that you can't have a totally kick ass party.
I believe in marriage. My grandparents were married for 62 years and I planned my parents' 40th anniversary party in 2012. I have seen first hand how powerful the institution can be, how marriage can let people help lift each other up to the best versions of themselves. I also believe in parties, but know that the amount of pretty details or money involved in the party has very little to do with the strength of the marriage (my parents' 1972 wedding cost $750 and was held at home and self-catered by her family. Even in today's dollars, that's less than $4000.)
I have cried at almost every wedding I've ever been to, and I will probably cry a little bit at yours. I will certainly wear party shoes. I will also run interference, take care of details, do my very best to fix any problems before you're aware of them, and generally do everything I can to make sure that you are able to be fully present at your wedding, not worrying about logistics or problems but focusing on the commitment you're making and oh, hopefully also on having a sh*t load of fun. My goal as a planner and coordinator is for every couple to leave their wedding and realize that they didn't worry about a single detail all day.
On Blogging When I started blogging in 2007, non-blogging friends would often ask me what exactly it was that I wrote about. The inevitable answer was always "stuff I like." Which is pretty much what I still write about. This venerable category tends to include: interior design, art, parties, shoes, weddings, food, and my life.
About My Business Name Lowe is one of my middle names, and was my paternal grandmother's maiden name. My great-grandfather Lowe owned a general store in Clanton, Alabama, and I've always suspected that he may be the source of some of my entrepreneurial drive. My grandmother died a few months before I officially launched my company, which just made it seem even more appropriate to use the name I got from her for my business. Let me tell you – it would have made her so, so pleased.
—————————
Please see here for my policy on submitting products or other things for review on my blog.
—————————
All photos on this site are by Elizabeth unless otherwise specified. If you use any of them please credit them to Elizabeth F. Clayton in addition to linking back to this site. Thanks!
Photos of Elizabeth on this page by: Maddie Eisenhart of Hart + Sol Photo