Flip-flop weather is almost here, and I just discovered that I apparently tossed all but one pair of my old ones when I moved in December.* Because I live in them most of the year, I'm definitely going to need to buy a few more pairs to get me through this upcoming spring, summer, and fall.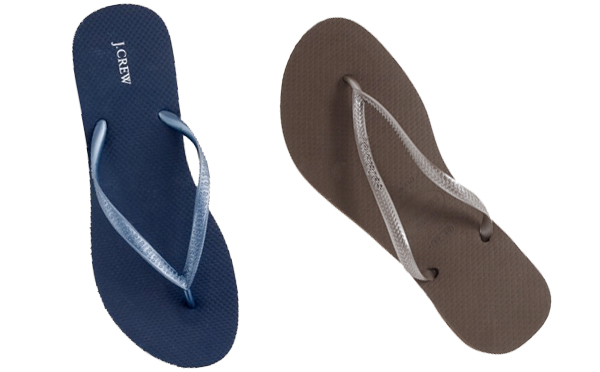 As far as brands go, I have long vacillated been J Crew and Havaianas – I tend to have a few pairs of each brand going at all times. My general experience is that Havaianas are more expensive but tend to last a little longer, while J Crews break in quicker and are more comfortable immediately.
*there's a chance I packed them with my summer clothes, which currently are in a box whose whereabouts are unknown.