When my last wallet (which was actually a vinyl West Elm business card case) wore out this winter, I started looking for something to replace it with. I had very specific requirements – very small, with an integrated keychain, and, of course, it had to be pretty. The only thing I could find that fit all of these requirements were Kate Spade's Darla wallets, and, six months later, think I may be a Darla user for life.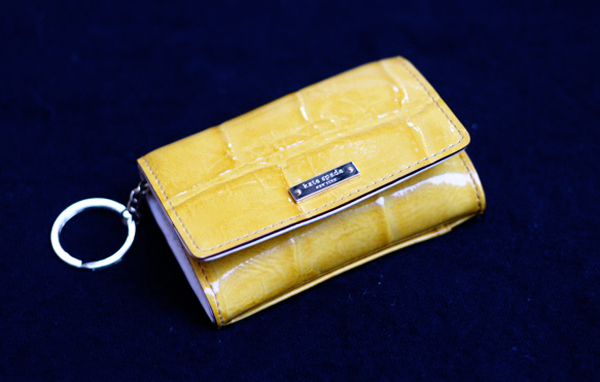 For me, having a small wallet is key to not hauling around 5 years of old receipts – it's size forces me to clean it out regularly, as it simply can't hold too much more than I normally keep in it. It's easy to grab and clip to my keys if I'm just running to the store and don't want to bring my whole purse, and the bright yellow color means I can actually find it at the bottom of my often-giant bags. The Darla also has great interior pockets, which make it easy to organize the things I carry with me daily, and an ID pocket on the back side, so it's been a while since I've had to search for my license at a bar. The version I have is sold out (I bought it on clearance right before xmas) but I'm loving this bright green Victoria Falls version.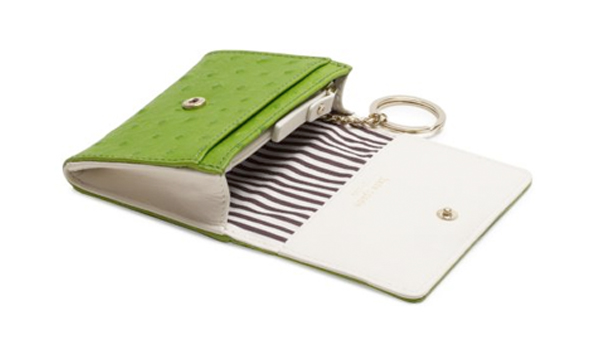 A little pricey, perhaps, but the fact that it's real leather, not to mention quality construction, means that it will last for years. And I'm a believer in the idea that paying for quality once is almost always cheaper in the end than buying a cheap item multiple times.
Photos: top, Elizabeth F. Clayton, bottom, Kate Spade