One of my favorite things about summer (if you're not getting the picture, I really love every single thing about summer) is that it's baseball season.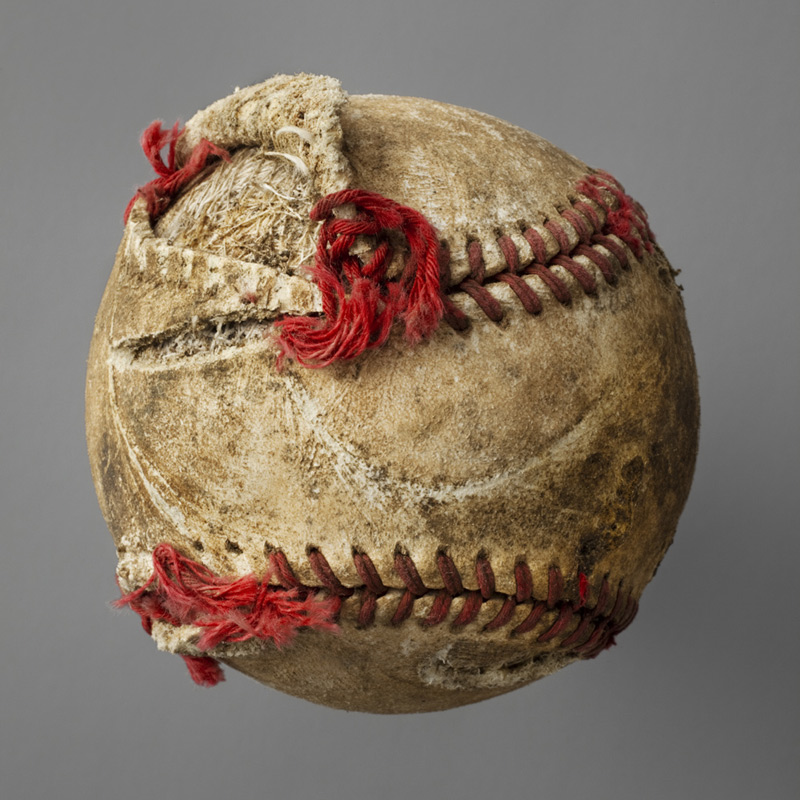 I realize that a lot of people out there think they don't like baseball, but let me tell you why you should give it another chance. 1) It's played outside in nice weather 2) tickets are cheap 3) you can drink beer 4) it's a game that is totally possible to follow while you're having a conversation 5) awesome, quantifiable athletic accomplishment, as in: look how fast that guy threw that ball. Which culminates in: hanging out in the sunshine, drinking beer with your friends, watching some damn fine athletes compete, and doing all of that affordably. There's no wonder they call it the great American pastime – really, what's not to like?
Anyways, this was a long way of saying that it's no surprise that I love Don Hamerman's Found Baseballs series. The one above, Shallow Left Center, is my current favorite, and I particularly lust after the really large (30×40) edition.
Photo: Shallow Left Center by Don Hamerman via 20×200