I think that giant mylar ballons make every party better, so when working on the plans for a graduation party I did this weekend, I knew immediately what the main decoration should be: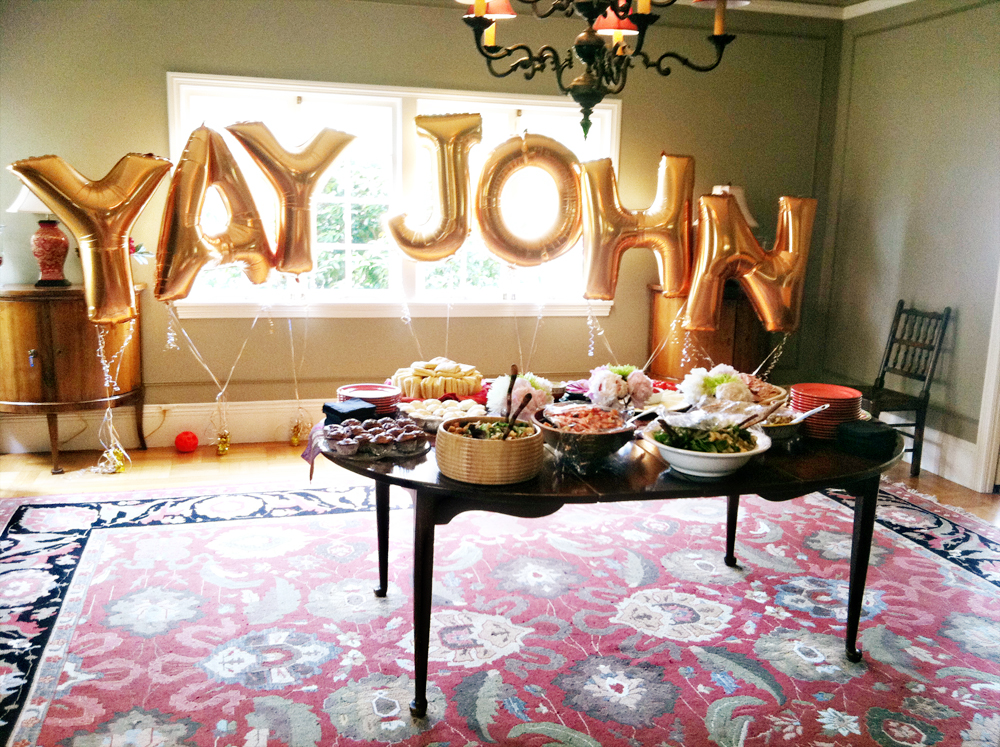 Pretty awesome, despite the terrible iPhone pic, no? Everyone should probably see their name in giant inflatable letters at some point – and the cusp of adulthood seems an especially appropriate time.
Yay John! Congratulations on graduating yesterday!