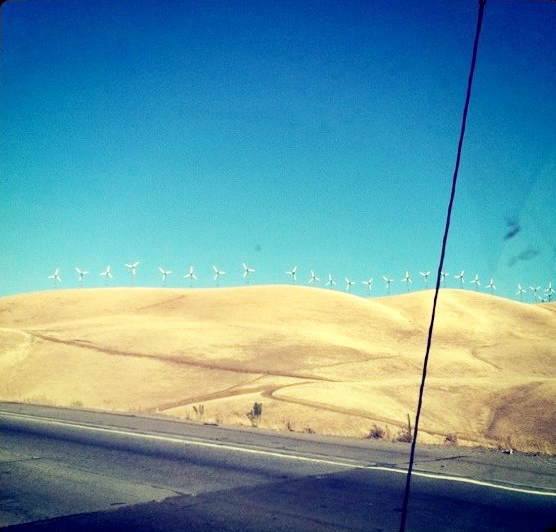 I'm technically on vacation in the middle of nowhere right now, but had a few work things to wrap up so am spending some time at what might be the world's cutest cafe, which, at 15 minutes away from where we're staying is the closest wifi spot. I love coming up here, since the only way I can actually take a real vacation is to go somewhere without readily available wifi or good cell reception, because my name is Elizabeth and I'm a workaholic. Sigh.
an assortment of links and info before I head back into the woods for the weekend and open a book:
image: windmills in Altamont pass, the sight of which officially turn a drive into a road trip.