Last weekend I had the great pleasure of coordinating Anita & Wayne's wedding at the Hillsborough Racquet Club. Anita was a gorgeous bride, Wayne looked truly dashing, and their awesome families and friends really made the party happen. It was a great wedding.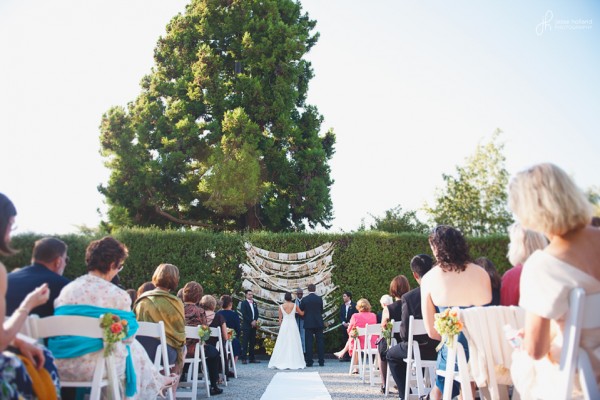 Anita and Wayne had an ice cream cart (complete with a bar of Sundae toppings nearby) instead of cake, and it was a really fun dessery alternative. Rick's Ice Cream were great to work with, and their ice cream was delicious.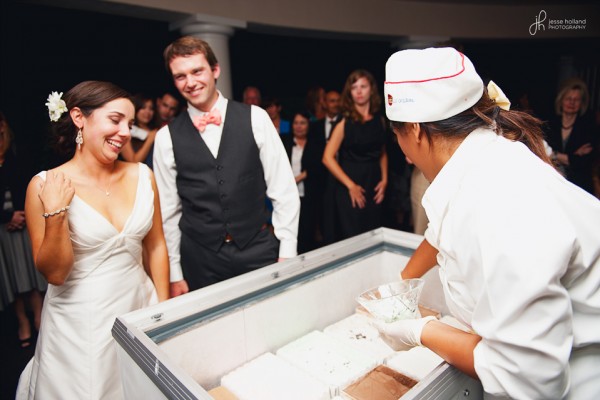 It must be said that Jesse Holland was a total rockstar of a photographer, and her photos from the day (part one, part two) are incredible. She's based in BC, but makes an effort to shoot several weddings a year in the Bay Area, so please make sure to check her out if you're still looking for a wedding photographer. Her equally awesome husband was with her working as second shooter, and they are totally a team you want at your wedding (I'm a big believer in hiring vendors who you want to hang out with – and you will definitely want to hang out with these two!)
And last but not least, a shoutout to my assistant Chelsea, who worked her butt off all day for me!
Photos: Jesse Holland Photography