I'd really like someone (apparently a size 4 someone, as it's a sample) to wear this dress to their wedding: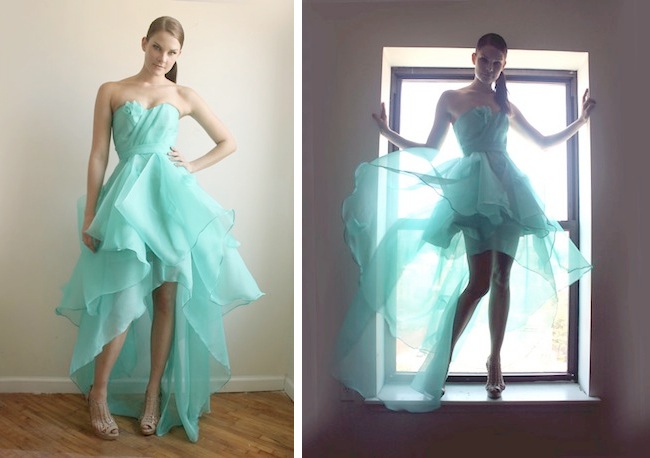 Cassandra gown from Leanimal, $1285
I'm definitely having a non-white wedding dress moment these days, and sea foam green seems like a sort of particularly lovely option, no? Also "The skirt is draped so perfectly that this gown literally dances with each step you take" kinda sounds like a lot of fun.
And yes, this breaks most of the regular rules of dresses I like (both over $1000 and strapless!) but maybe let's just agree that there are no rules when it comes to gowns that dance as you walk.
images: Leanimal's etsy shop