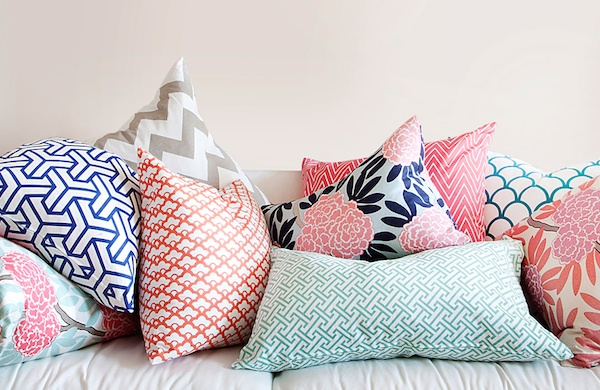 How is it November already? Somethings that have been going on/catching my eye
I love Caitlin Wilson Textiles new collection (pictured above), and just need to decide which of the pillows to buy for the sofa in my new office.
This OBB post on having an "unplugged" wedding isn't new, but it's worth drawing attention to again. I personally strongly encourage people to think about taking this route.
Speaking of weddings, I have a whole bunch that need to be blogged once photos come in (and I get a chance to slow down and catch up!)
Also on the topics of weddings, I helped put together a "reverse sanity pledge" over at A Practical Wedding, that's designed to help couples who are getting married be the best clients they can be. I'm super lucky, because my clients rock, but both I and other wedding vendors I know have had some bad experiences with clients in the past. Read it and keep yourself from being one!
I love this print (and the nailpolish color in it!)
Speaking of nailpolish, Deborah Lippmann's Boom Boom Pow was the only thing I bought for myself on my last trip to New York in August, and I have worn it almost every day since. It looks great over every single color of nailpolish out there. The shine makes it hard to photograph, but at some point I'll have to write a whole post on it.
And speaking of New York, I'm heading there again next week for a quick birthday trip!
Hope everyone's fall has started off lovely…
photo: Caitlin Wilson Textiles