I like to make birthday resolutions every year*, and I generally like to keep them simple. This year my resolution is to send more thank you notes – it's something I've been intermittently good at throughout my life, and it's time to be consistently good at it. Because the only thing better than getting something handwritten in the mail is sending something handwritten in the mail.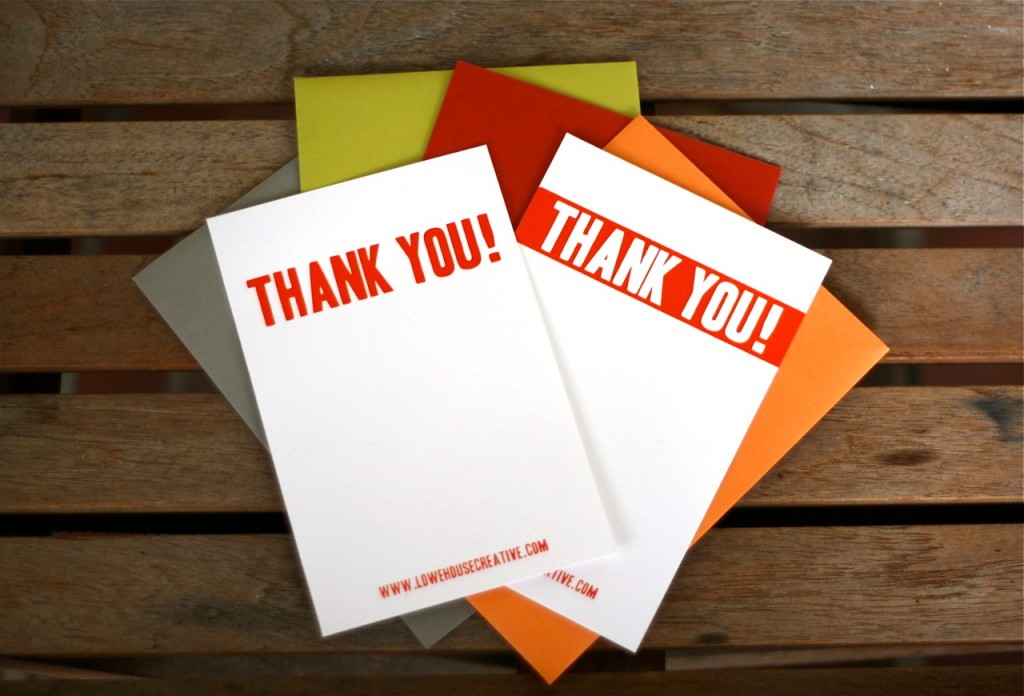 Over the summer I had my friend Noah Breuer of 2×2 Press design and screenprint the cards above for my business – aren't they great? (Noah is also an incredible fine artist, click on those links to see some of his work.) I need a good personal thank you card next – I have a variety of generic ones (mainly from Crane, who I will always heart,) but I think that streamlining my (at times ridiculously large) stationary collection would be a very good thing.
Anyone else make birthday resolutions? Any tips on how to make yourself stick to them?
*at New Year's I usually assign myself a keyword, but more on that in January.