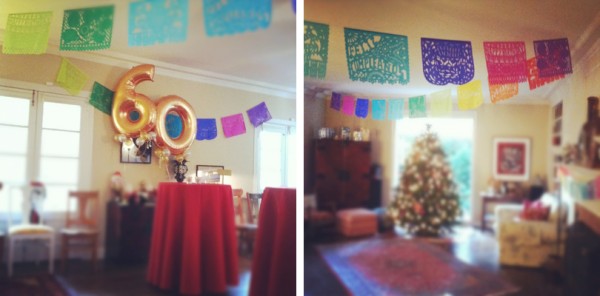 a few things I really liked from the last week or so:
these snakeskin print velvet flats from daniblack. which are as comfortable as they are rad.
buying tickets for my next trip – Chicago in February! (because apparently I'm a masochist – it's very possible that I hate cold weather more than anyone in the world.)
the big 60th birthday party I planned for my dad the night before NYE, complete with made-to-order street tacos, gallons of sangria, and a plethora of papel picado (above.)
spending New Year's Eve with some close friends, risotto, & champagne.
oh hey! I worked with the amazing APW ladies to make some downloadable wedding-related spreadsheets. They're pretty awesome, if I do say so, and you should totally use them if you have a wedding coming up.
this piece from the Times on "The Joy of Quiet." yes.