SO, finally time to catch up on weddings from this past fall! I'm going to try to blog all of the weddings from last year that I have professional photos from (and haven't blogged already) over the next few weeks… going through them all again has been a great reminder of how much of a blast the second half of my 2011 wedding season was, which just makes me more excited for 2012. Let's go!
Melody & Mark's wedding was at the Brazil Room in Tilden Park on what had to have been one of the hottest days of the summer. When I first arrived the venue Melody & her mom were there, sitting on the floor of the giant, empty room applying their makeup. It was a pretty awesome way to start the day off.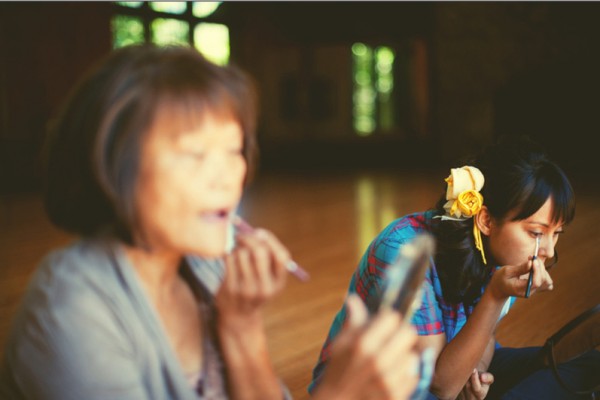 Their ceremony was a great reflection of the two of them, and – instead of a bridesmaids & groomsmen, they had some of their close friends & family do a group reading of a poem, which was a really great way to include people close to them without having the big, traditional wedding party. They also self-solemnized the ceremony, which ended up being really powerful and intimate (I've seen it done before at Quaker weddings & have always loved it.)
Melody & Mark are both musicians, and so music played a big part in their wedding. They had two separate bands (one for the ceremony & cocktail hour, one for later in the night) and a DJ. Needless to say – it was awesome.
The dessert buffet (aside – I love dessert buffets at weddings. And I think that most guests prefer them to traditional wedding cake) was primarily made by Tara of Fox and Fawn, who happens to be Mark's sister in law, but also happens to be a killer baker. Seriously – contact her about your wedding. Even if you're not vegan. No joke. Dinner was catered by Trumpetvine Catering, who remain one of my favorite vendors to work with.
This photo below is a kind of perfect example of why the Brazil Room remains one of the most popular wedding venues in the Bay Area: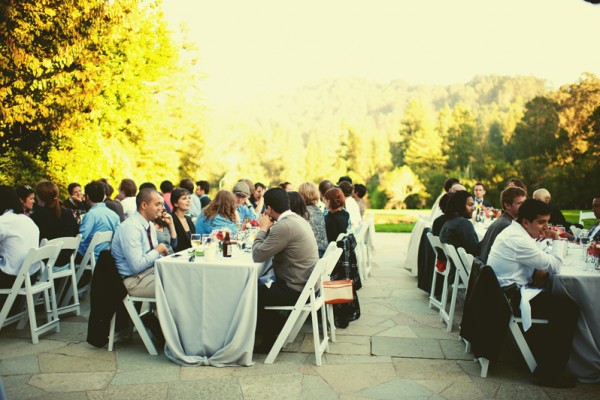 Thanks to Melody & Mark for having me be part of their wedding! it was truly such a pleasure.
photos: by incredibly talented Kristin Marie Photography