Ashley & Jabari live in New York and had a destination wedding in San Francisco*, and lucked out with one of the warmest nights of the year despite a late-October wedding date (we literally never had to turn on the outdoor heaters.)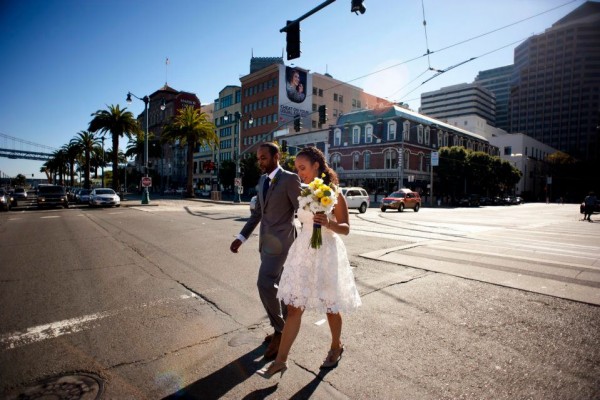 The San Francisco Art Institute is one of the Bay Area's best-kept venue secrets – it's both gorgeous and affordable, and offers some of the most amazing views of San Francisco and the Bay that I've ever seen. Ashley works in publishing and Jabari is an architect, their ceremony incorporated both of these passions and was honestly one of the most personal and touching ceremonies I've ever witnessed. I definitely cried at this one.
The simple but super lovely decor was carefully thought out by the couple, and Ashley's sister and I did most of the flowers (they had hired me for two days of coordination.) One of my favorite details at the reception was the bread that doubled as place cards – functional, simple, and eliminated the need for bread baskets on tables that were already going to be full with a family-style meal. All of the (super amazing) food was made by Ashley's sister's boyfriend and another chef friend of his who both flew in to cater.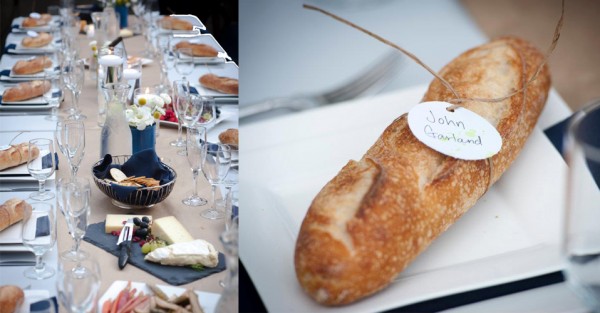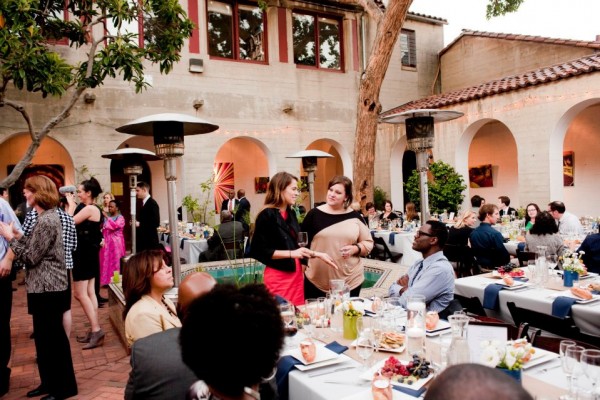 The night ended in a pretty epic courtyard dance party, DJed by a friend of theirs.  And talk about fun – this was a fun crowd of people.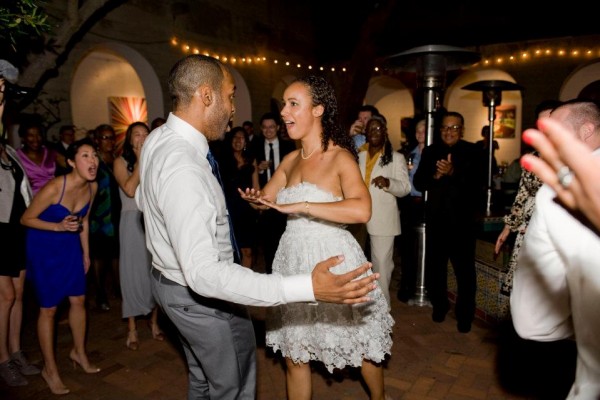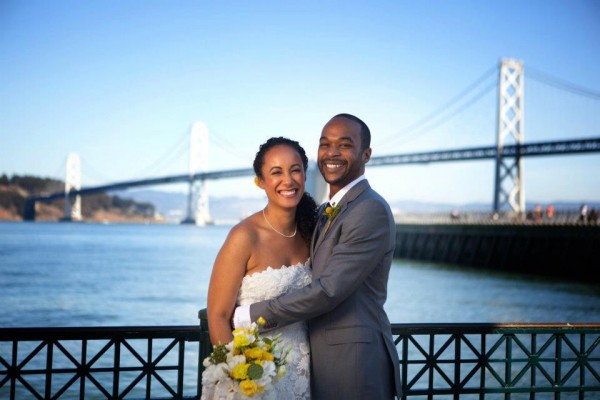 Congratulations again you two! Can't wait to see you again the next time I'm in New York!
photos: 1-4 – Daniel Johnson Photography, 5 & 6 – Brittany M. Powell, 7 – Rebecca S. Gratz
*most locals don't realize this, but San Francisco & Northern California as a whole is a super popular wedding destination – about 25% of my clients live out of state.