Ruchi and Dave's Hindu/Jewish (a culture blend nicknamed "HinJew" by the couple) was a blast. Held at the San Francisco Design Center Galleria, the multi-part day was actually the culmination of a larger multi-day celebration.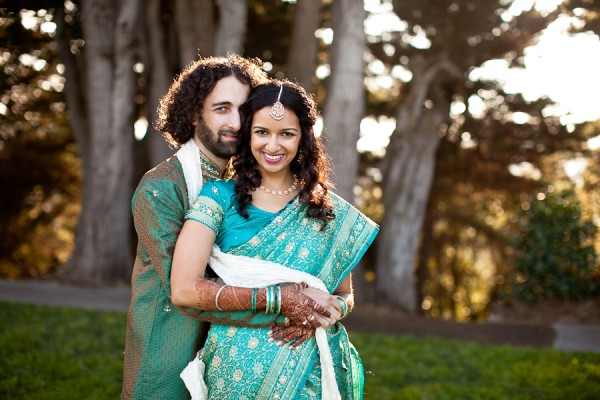 The day started with the Baraat, and Dave riding in on horseback (well, actually processing around the block but it achieved the idea.) Fancy horses officially make everything more awesome.
The baraat ended with Ruchi's family welcoming Dave's family with sybols of food, flower garlands, and rice. It was and amazingly touching moment for everyone involved.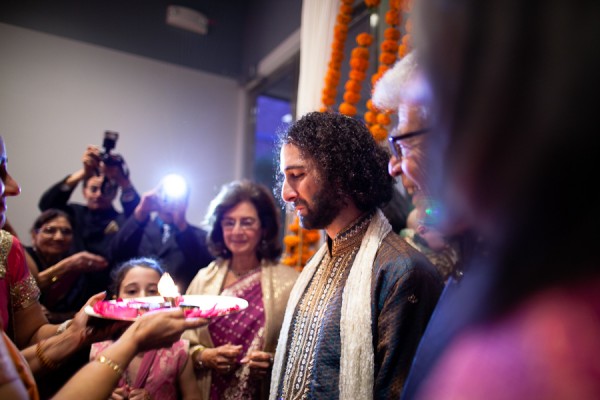 Ruchi and Dave spent a lot of time and did a lot of hard work putting together a ceremony that blended both of their cultures – Dave's family Rabbi led the majority of the ceremony, huppah poles were decorated with marigold garlands (both Hindu and Jewish wedding ceremonies traditionally use canopies – in a Hindu ceremony it's called a mandap, in this case the canopy symbolized both) both Saptapadi (Hindu seven steps around a fire, led at this wedding by a close friend of Ruchi's family) and Sheva Brachot (the Jewish seven blessings), as well as some of the most heartfelt and amazing vows I've ever heard. I definitely cried at this one.
The Galleria is a stunning space, and instead of trying to compete with that when it came to centerpieces, Ruchi & Dave went simple and used a cake or a pie. Seeing the guests wandering to different tables to see (and swap) all of the flavors available was definitely a highlight.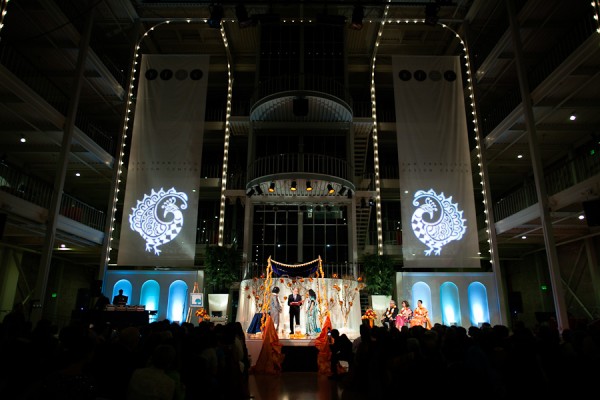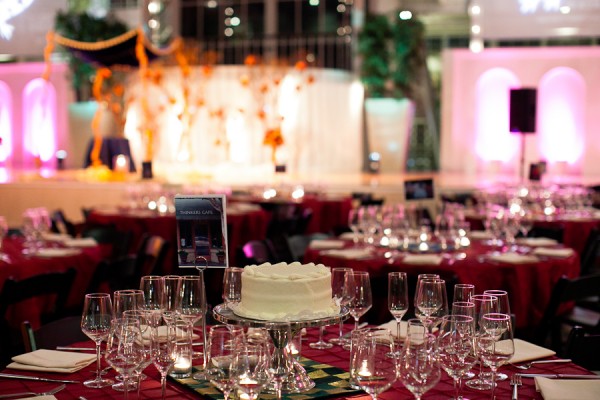 However, the real highlight besides the ceremony was the amazing dance party that happened. Kicked off with a truly raucous and joyful hora, the floor stayed full all night.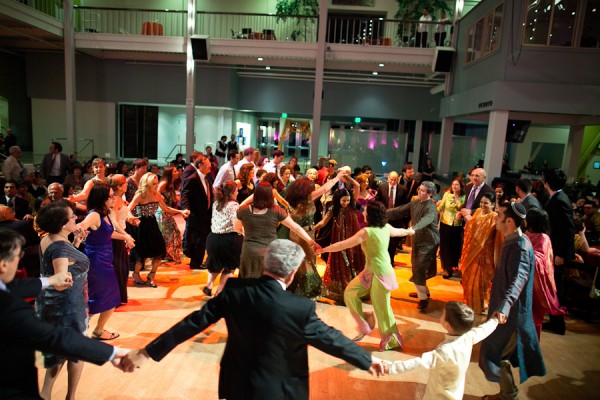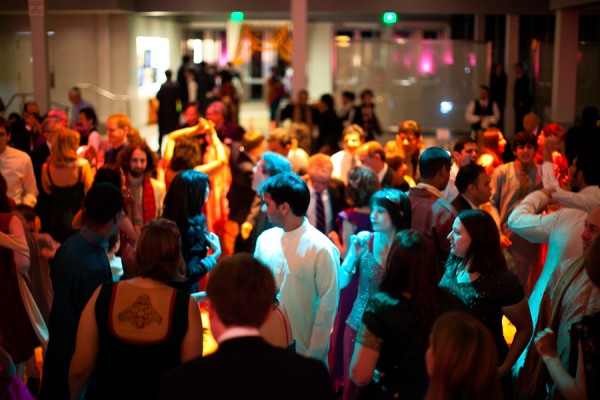 It was one of those nights where everyone was just too full of joy to do anything but dance.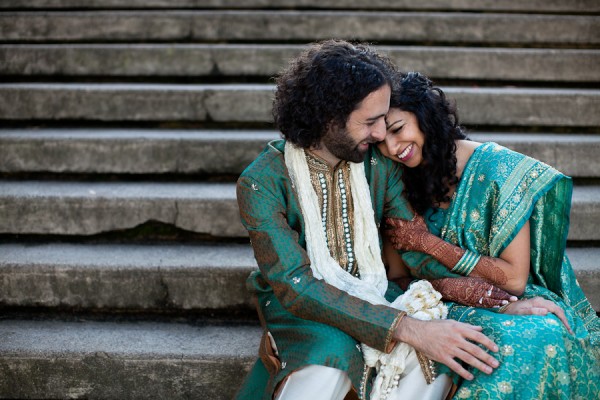 Congratulations again you two! I'm so glad that I was able to be a part of this day.
photos: the always rad Emily Takes Photos – see her blog post on the wedding here, and see the wedding featured on Offbeat Bride here.