One of my clients has one of the best less-than-traditional engagement rings I've ever seen. I mean, take a look at this: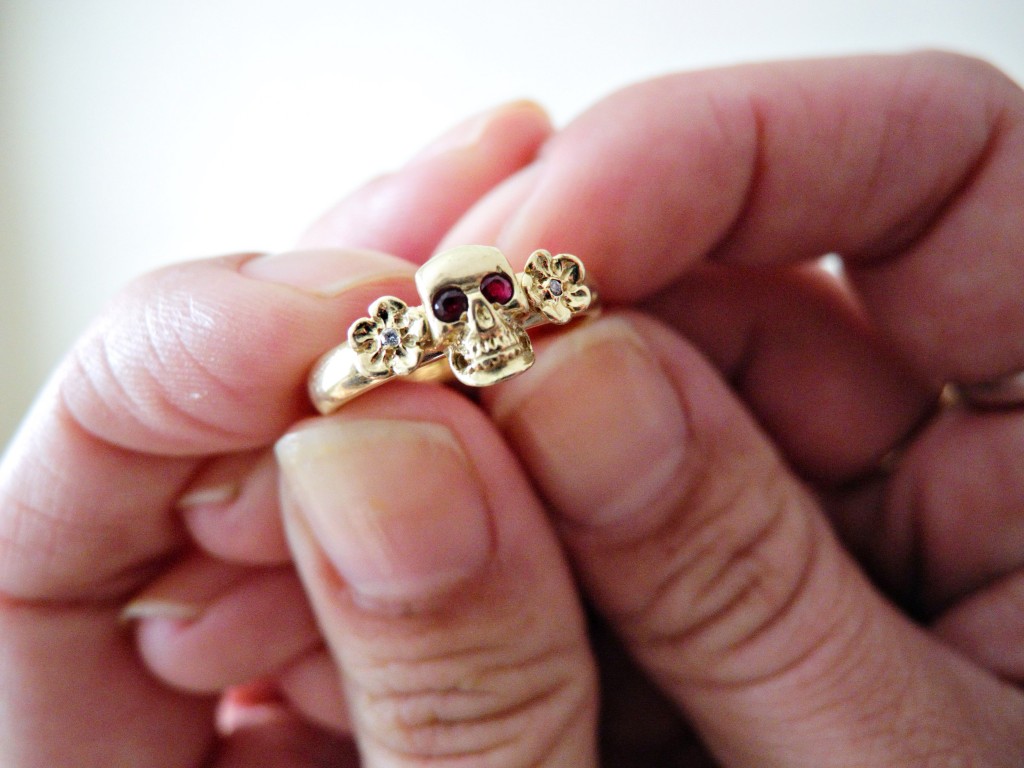 Gorgeous, no? The eyes are rubies (that actually do match perfectly, the difference in color is just from the lighting in the photos the bride and I took quickly this weekend) and there are tiny tiny diamonds in the center of the flowers: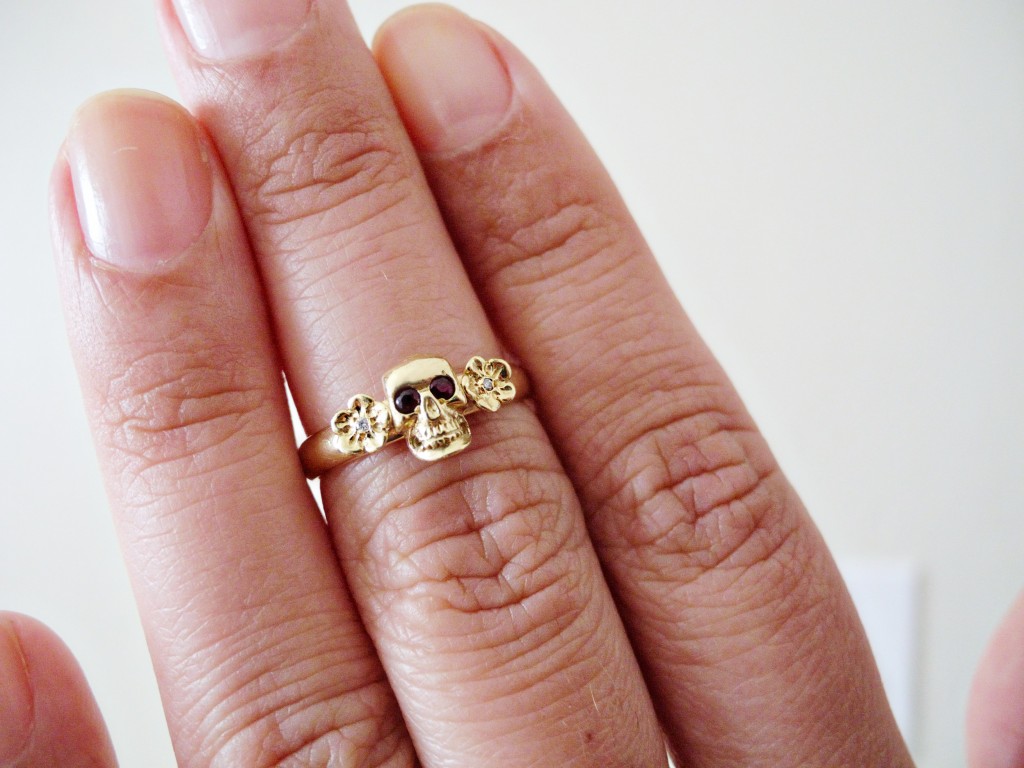 The ring was custom made for her by Bay Area jeweler Leslie Hyman of Rue 22 Jewelry. It's a modification of an existing design of Hyman's, and literally could not be more a perfect ring for this particular bride. Also: I kind of want one really badly?
Rue 22 Jewelry has an etsy shop, or you can contact Leslie directly if you're interested in custom work.
photos: courtesy Beth Morris