I like sparkly shoes more than almost anything. If you've seen me at a wedding in the last few months it's likely I've been wearing these: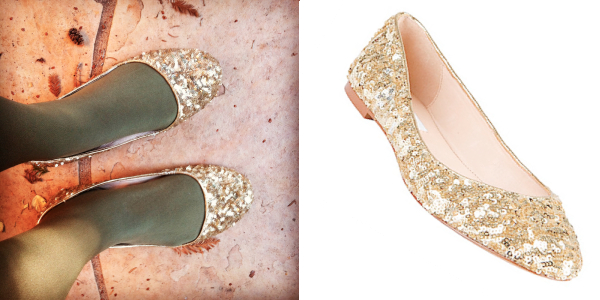 They're the KRISSS from Steve Madden in gold (gah, why do so many things I like have such terrible names?) So sparkly. So comfortable. Which is key for work shoes for me (weddings usually mean 8-14 hours straight of being on my feet, and while I refuse to wear un-pretty shoes just because I'm working, I also really dislike being uncomfortable.) I already bought myself a backup pair for when my first pair inevitably gets beyond the point of repair, but if I hadn't I'd definitely be taking advantage of their current half-off status.
A third pair would be silly, right?