Cari & Matt got married at Fort Mason (ceremony in the chapel, reception at the conference center), one of my favorite San Francisco venues, and their wedding was a BLAST. People often asks me what makes a wedding fun, and the only answer I can come up with is "fun people." This was a wedding full of fun people, led by a very, very fun bride and groom.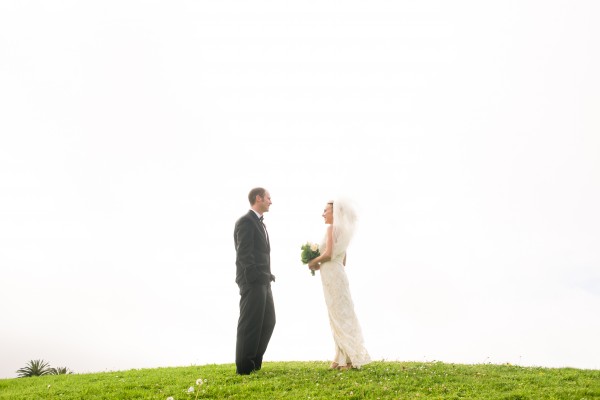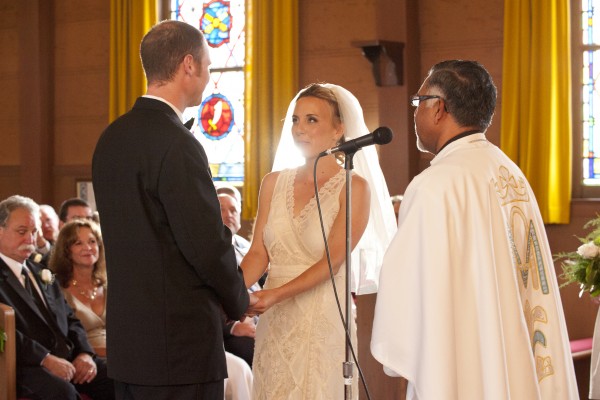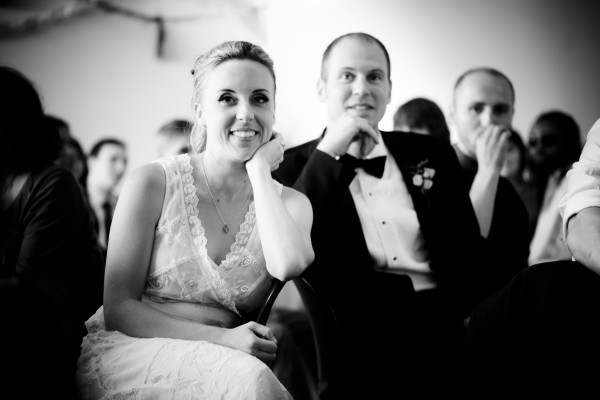 Also – best. bridesmaids. dresses. ever. The girls all told me that they had been dying all summer for the wedding to happen so that they could start wearing them. Simple, linen, affordable (off the rack) and most definitely re-wearable: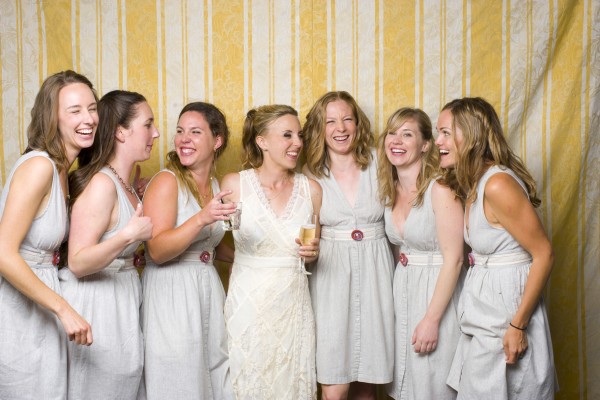 The night ended with a truly epic dance party. Jamie and Neal of the Berkeley Squares are some of my hands down favorite Wedding DJs in the Bay Area, and they seriously rocked this one out.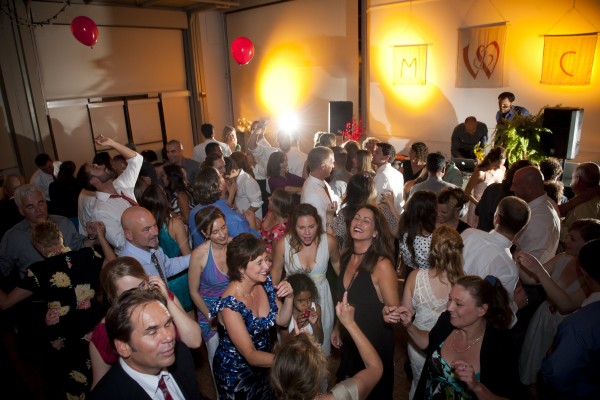 Going through the pictures was a great reminder of just how full of love & energy this wedding was – the decor and details were beautiful, but really, in the end, so totally secondary to the people. Congratulations again you two!
photos: ToniBird Photography