I'm finally finishing blogging all of the weddings I worked in 2011! Look for them over the next few weeks here.
Roxy & Dave's wedding was one of most pure-fun events that I got to coordinate last year. A food truck catered picnic in a regional park, complete with popsicles and killer sunglasses. Roxy and Dave were amazing to work with, and their friends and family came together to give their wedding a true community feeling.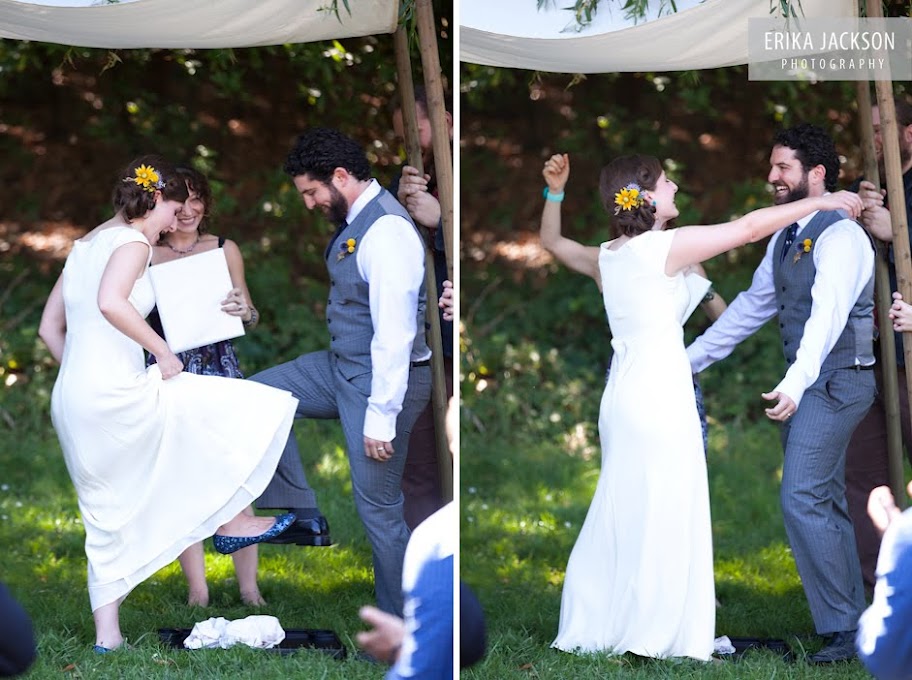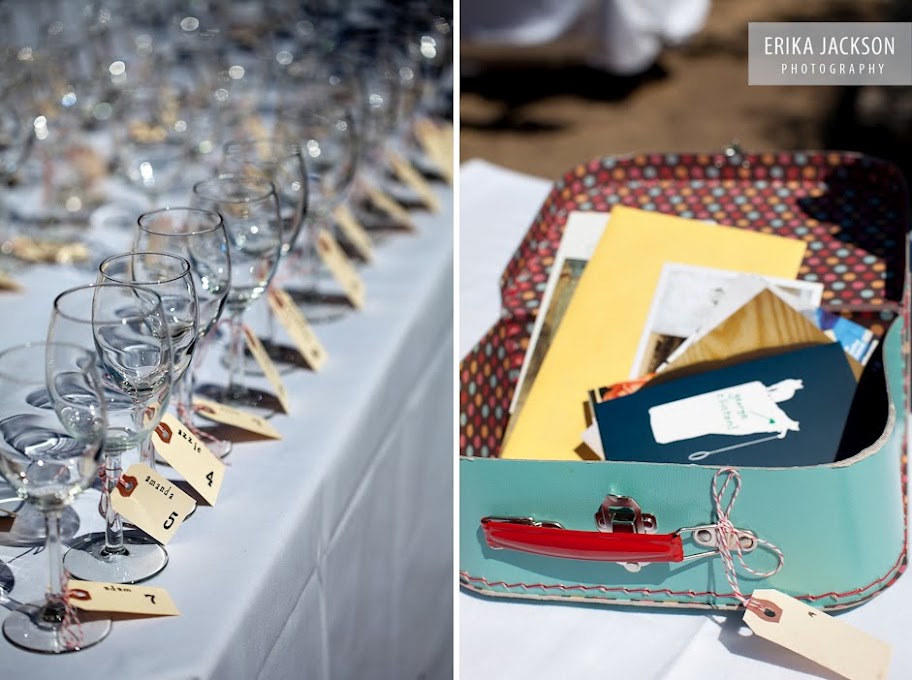 Two great details I loved – wine glasses that doubled as escort cards (which is a great way to cut down on the amount of glassware you need to rent) and a postcard guest book – a family member was going to take all of the (stamped and addressed) postcards home with them and then mail them to the couple over the course of the next year. Rad.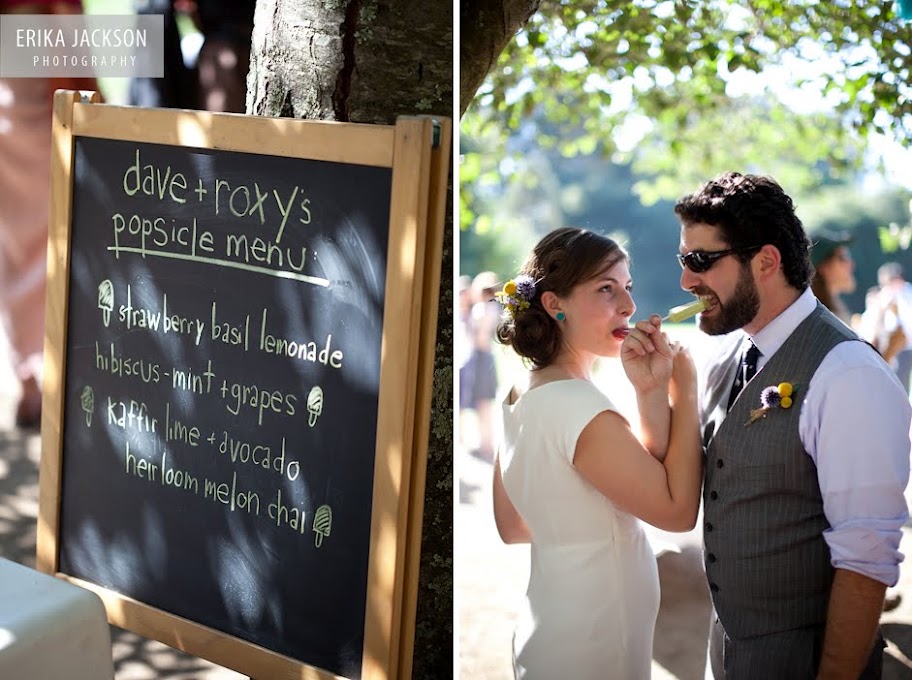 Popsicles from Fat Face Popsicles (based in Davis) were the perfect dessert on what ended up being a blazingly hot Indian-summer day. Much less expected than wedding cake, and amazingly delicious.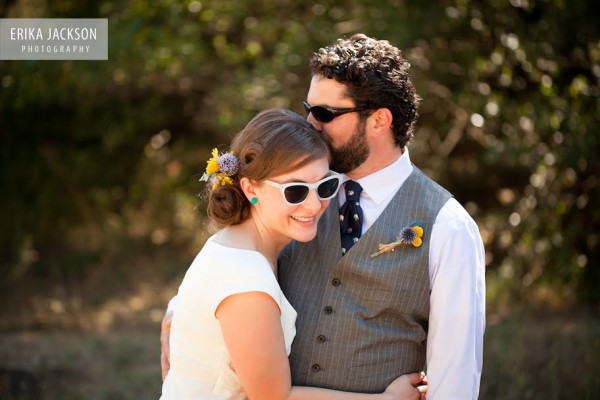 Congratulations again you two!
photos: Erica Jackson Photography