Lisa's & Jim got married at a Nursery (of the tree variety, not the baby variety), and had their reception at one of the most brilliant alternative venues I've seen – Serenity Stone Works, a garden accessories store with a large backyard. A great reminder to look outside the box and talk to the owners of beautiful places about renting them to you for events.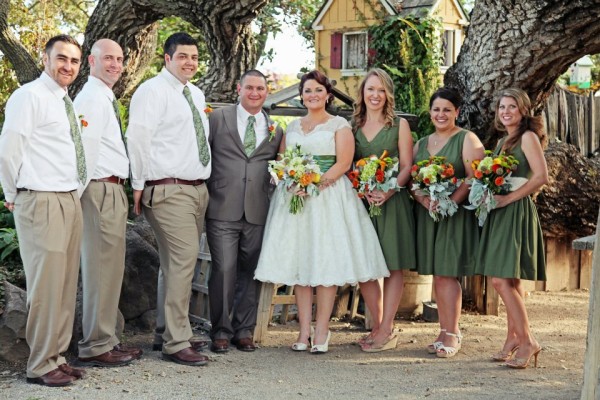 How adorable is this wedding party? Lisa rocked the short dress. Some more of my favorite details: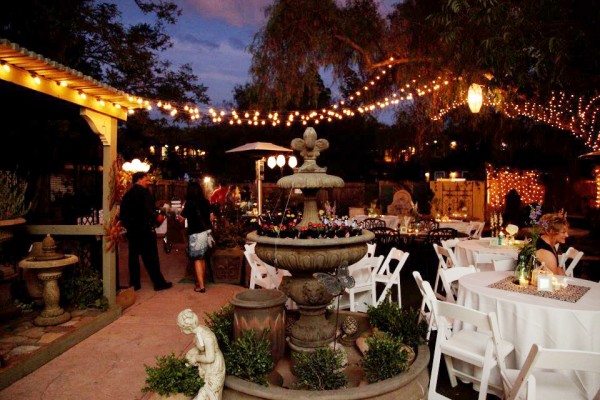 We filled the fountains at the space with ice and drinks (above – bottles of Mexican coke and beer) which was both attractive and practical – no need to bring in extra drink containers!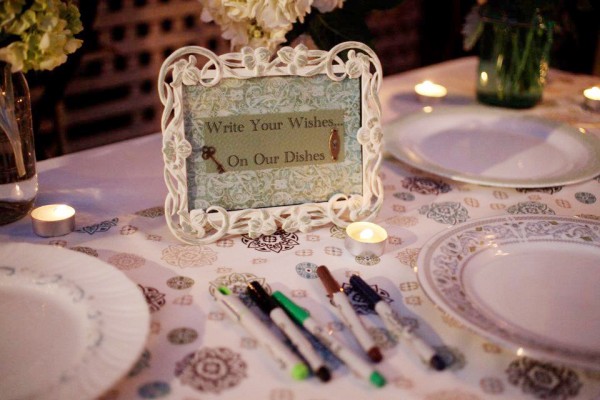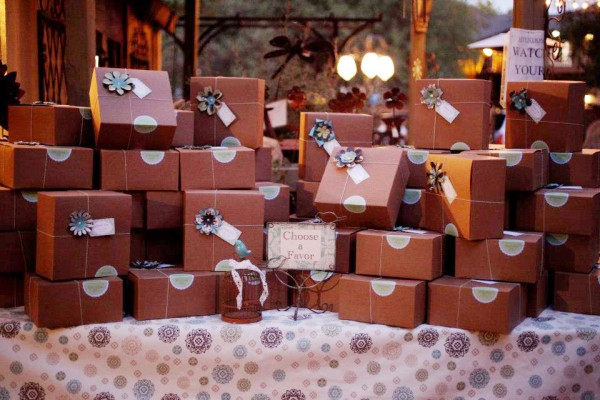 Vintage plates and markers used as a guest book – Lisa planned on hanging the finished products on a wall in their house after the wedding. And the amazingly labored over favors were a giant hit – half contained fancy s'mores kits, and half contained Mexican hot chocolate kits. The packaging inside was just as cute as the outside.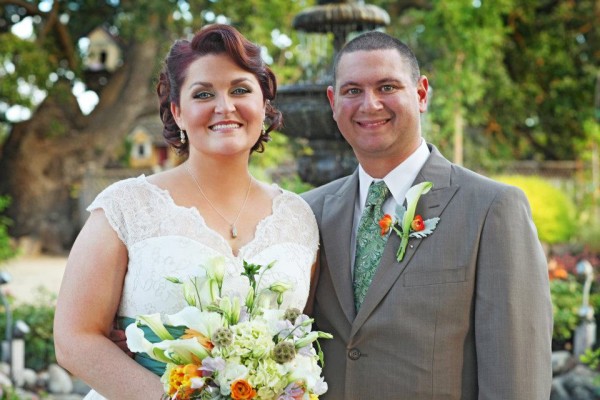 It was a gorgeous wedding, headed by a truly glowing couple. Congratulations again you two!
photos: Justin Nambiar Photography