Kay & Brian got married at Coquelicot Vineyards* on the edge of the town Solvang, CA, which has to be one of the most adorable and one of the oddest places around – it's a Danish theme town established in 1911, and is totally worth a visit if you're ever in the Santa Ynez Valley. I had a blast spending the weekend there.
Beyond being a total blast, Kay & Brian's wedding was really pretty, in large part due to all of the work that Kay and Brian had done. One of my favorite details was that they made button name tags for all of their guests – one button with their first name, and then a second button with a nickname or other inside-joke phrase on it. They put them in stemless wineglasses that doubled as both favors and placecards, and then guests got to wear their buttons (and hopefully remember each others names a little better!) Fun, funny, and pretty, which is combination that sums up the whole wedding as well as Kay and Brian themselves.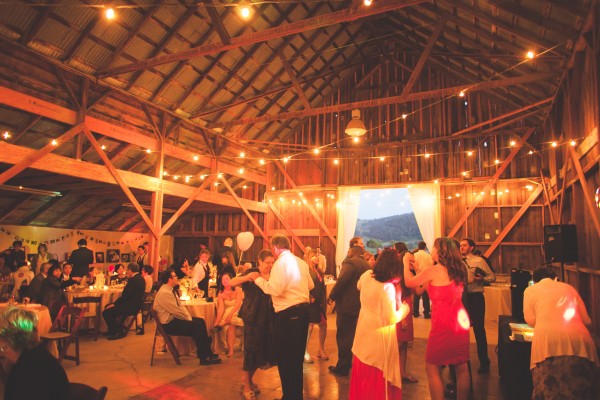 There's a reason barn weddings have become rather iconic – they're large spaces that work well for big events, but are much less corporate and cold feeling than a banquet hall. I mean, who doesn't want to go to a dance party in a barn?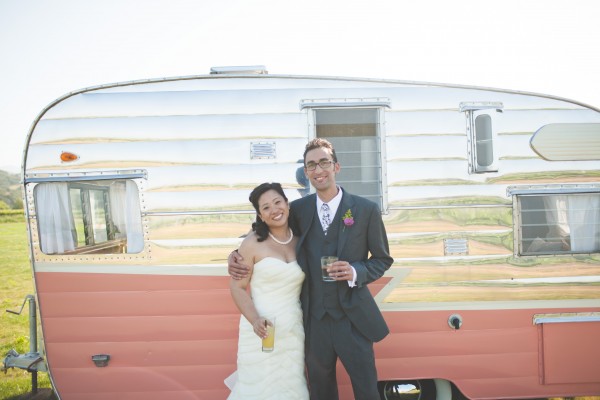 Congratulations again you two! If your marriage is even a fraction as much fun as your wedding was, you're going to be in fantastic shape : )
photos: Tyler Branch Photo
*unfortunately Coquelicot is not doing weddings after 2012