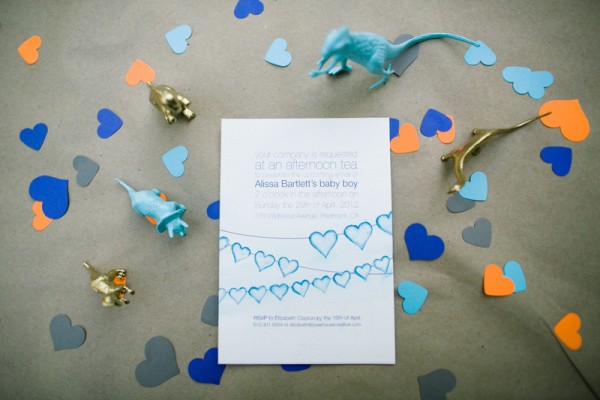 I planned Alissa and Alex's wedding last year, and I was so thrilled to find out this winter that she's pregnant with their first baby, who's due in mid-July.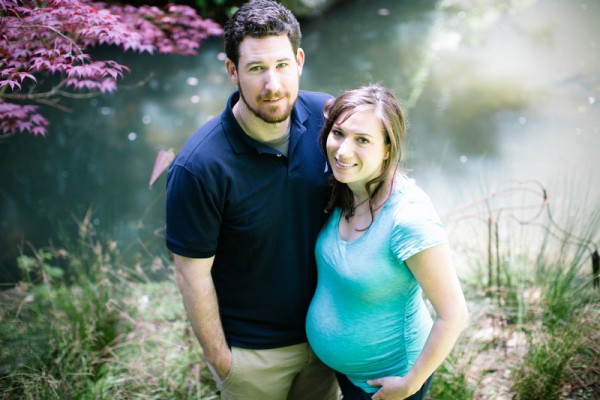 I've known Alissa since I was seventeen (I dated a close childhood friend of hers, and she and I stayed friends after he and I broke up, although it's worth noting that he and I are still friends as well) and it has been a total joy for me to have had her in my life for the last eleven years. I'm pretty sure I told her that I wanted to throw her a shower approximately 30 seconds after she told me she was pregnant – what can I say, I really love parties.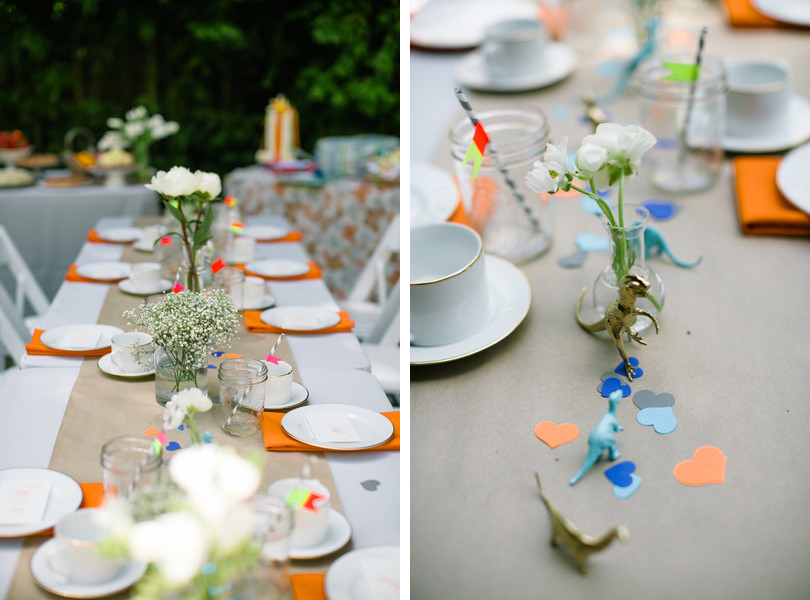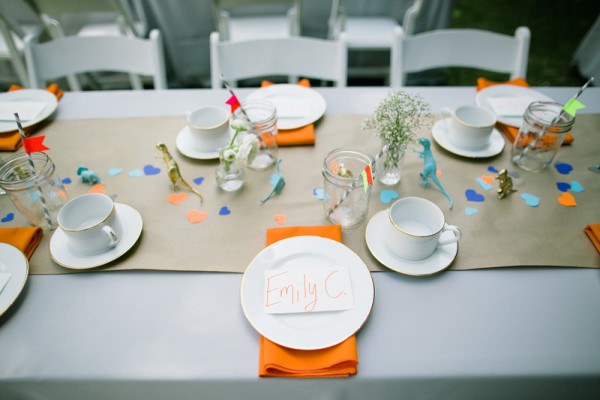 I'm not a big fan of booze at baby showers (it just seems… slightly mean to drink when the guest of honor can't?) so we settled on afternoon tea. My parents have an amazing garden, and my fingers were crossed that the weather would be nice enough to hold the party there, and I totally lucked out. The day was unseasonably warm and gorgeous for April, and it ended up being more of an "iced tea" party than a traditional one.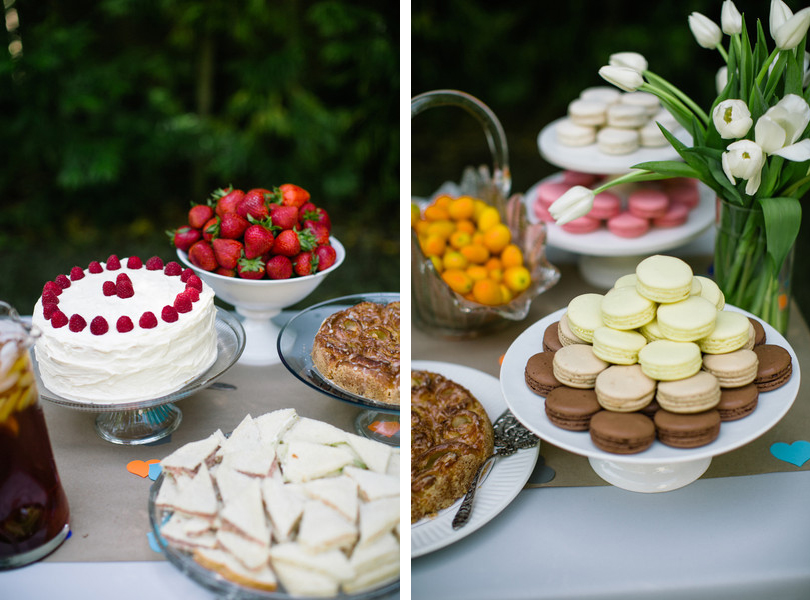 We kept things relatively small (20 guests) and simple  – no games, just eating, socializing, and gift-opening. I didn't want to go too traditional (aka cutesy) on the color scheme or decor, so ended up with grey, blue, and orange, with touches of gold. The dinosaurs were way too much fun to make, and were a big hit (many of them were gone by the end of the shower – they ended up acting as impromptu favors.)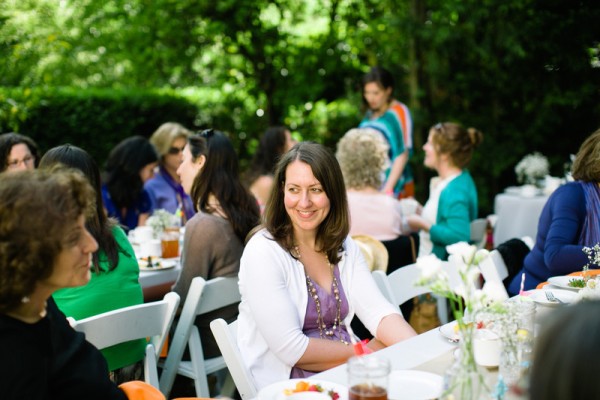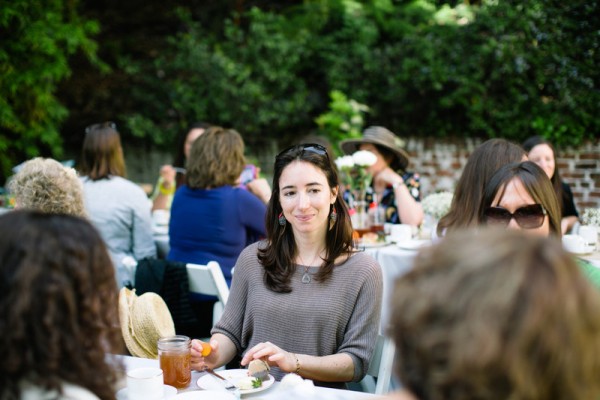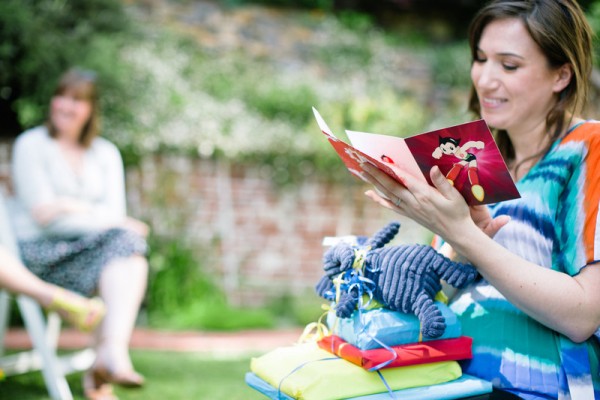 It was really lovely to spend time with a group of women who were all invested Alissa & Alex's lives. I cannot wait to hold their baby boy later this summer!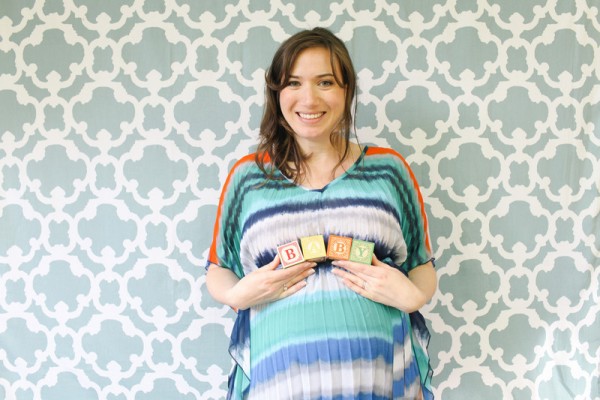 all photos: Emily Takes Photos. You can see more pictures from the shower, as well as some maternity shots of Alissa, on Emily's blog.