Beth & Rob got married at Beth's parents' house in Oakland – I'm a big fan of house weddings, there is just something so charming and intimate about them that is almost impossible to replicate anywhere else.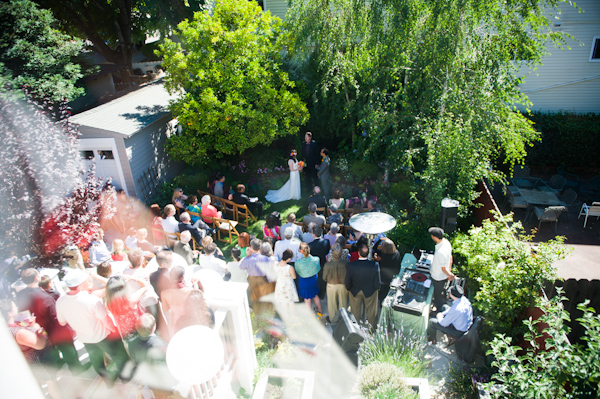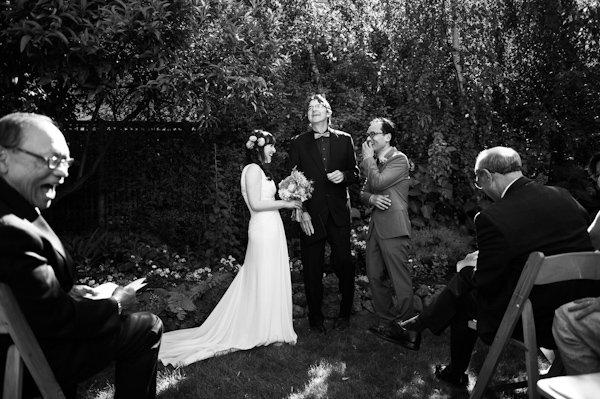 Their sisters served as bridesmaids, and Beth found amazing floral print dresses for under $100 each from Tulle. I'm a big fan of non-traditional bridesmaid dresses, and Beth liked these so much that she bought herself one as well! The flowers from Natalie at Clementine complimented them perfectly.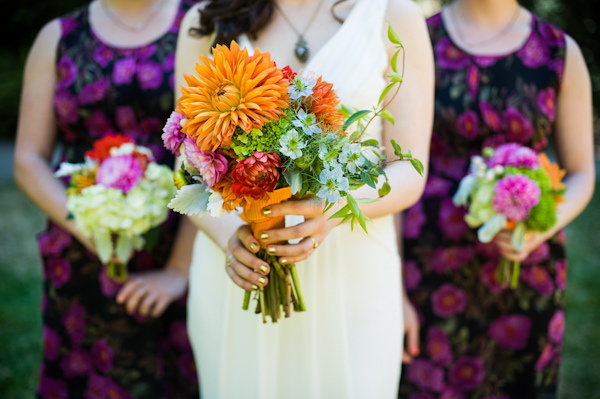 It was a really amazing day, full of lots of food, music, and love. And balloons, which make any party more festive. Roli Roti, one of my favorite companies to work with, brought it with salads and sandwiches from their truck, which we served on Wasara, which may just be the classiest compostable-ware ever. Custom flavored cupcakes from Fingersweets were devoured within minutes.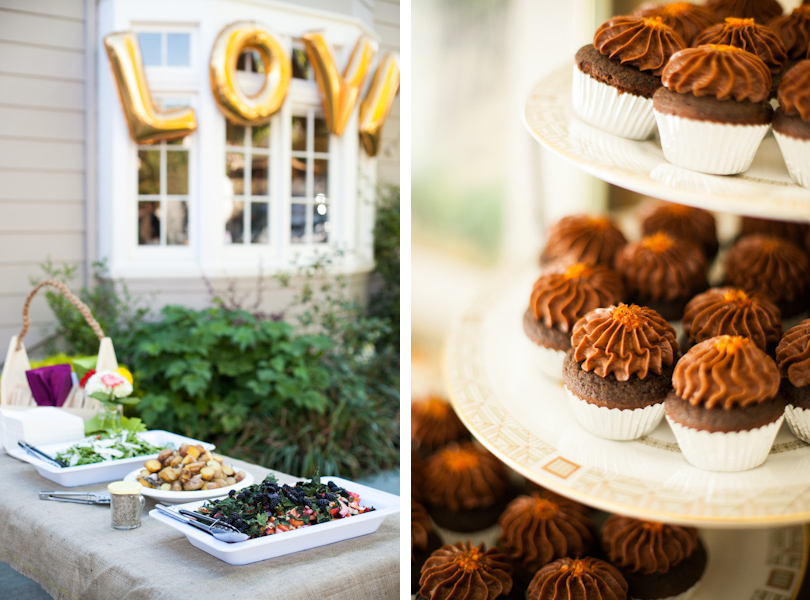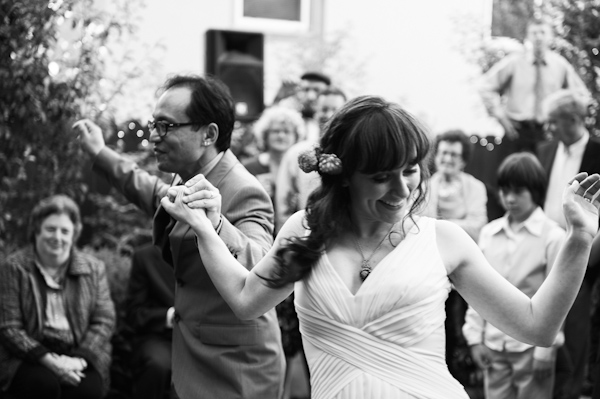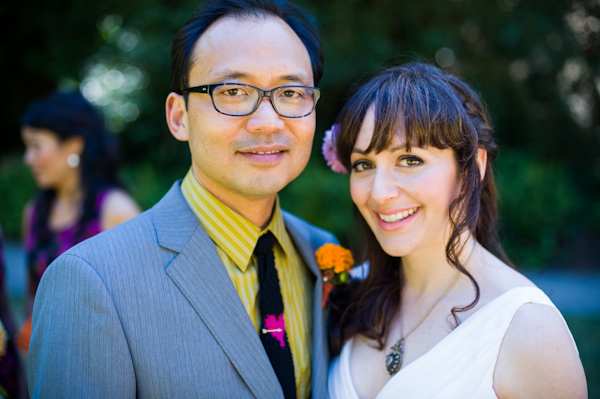 Congratulations again you two!
Photos: the always awesome Gabriel Harber