Briana and Kellen's wedding at Oakland's Claremont Country Club (where Kellen is a tennis pro, and Bri's family are long time members) was a blast. Country club weddings have a reputation as being stuffy, and this wedding was anything but.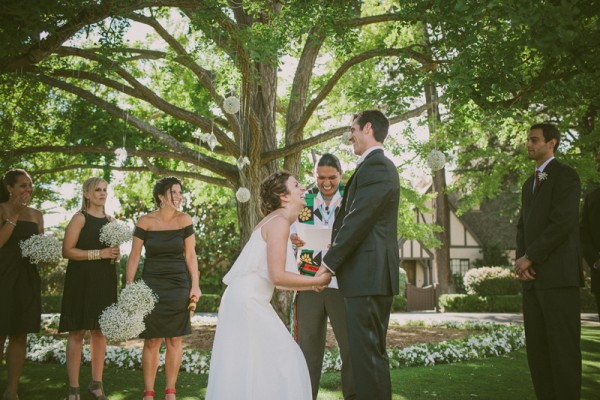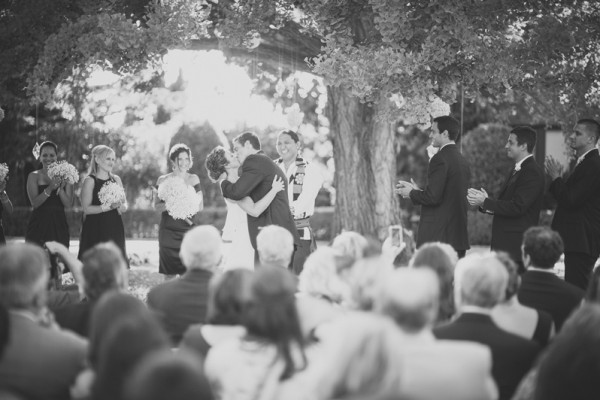 Briana had the bridesmaids pick out their own black dresses, and then bought them shoes in different colors – we had the florist wrap their bouquets to match, and the groomsmen got ties to match "their" bridesmaid. It was a pretty awesome look if you ask me. (also, Bri & Kellen's dog Boomer served as the rather adorable ring-bearer.)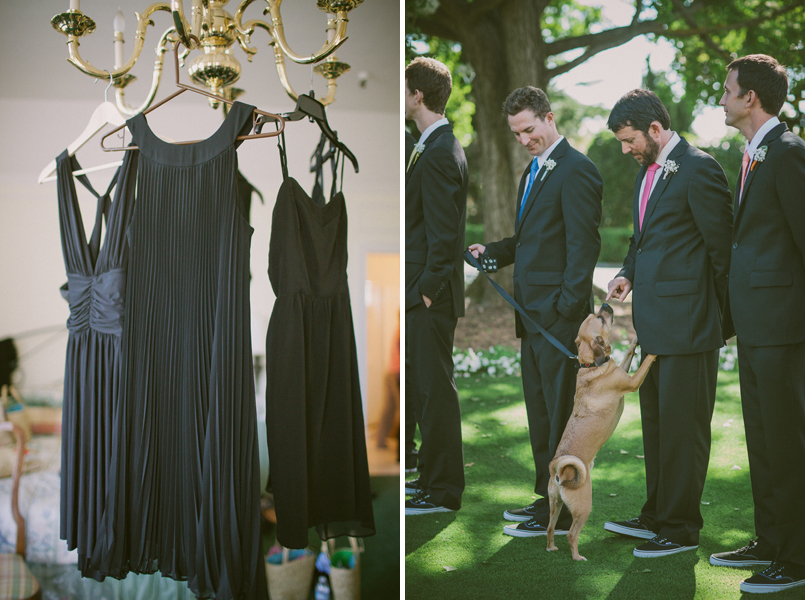 One of my favorite wedding details ever was their guest book – they asked all of their guests to submit recipes ahead of time, and then had a friend format all of them and had it bound into a cookbook – a hardcover version was used as the guest book (everyone signed their own recipe!) and paperback versions were available as favors. The rare favor that is totally a keeper.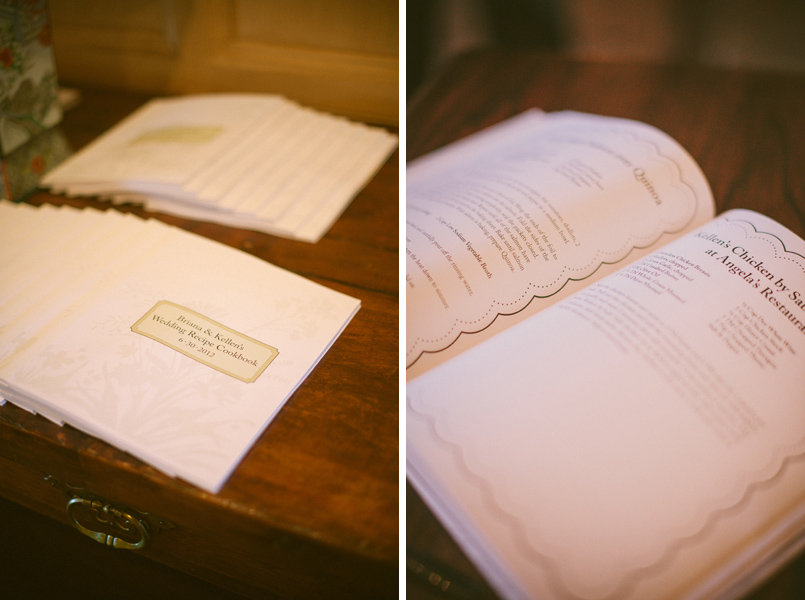 The night ended with an epic dance party that went all the way until we had to cut the music. Bri changed into a second (super affordable off-the-rack) dress for dancing, and she and Kellen totally owned the dance floor. I've rarely seen a group of people have such a great time.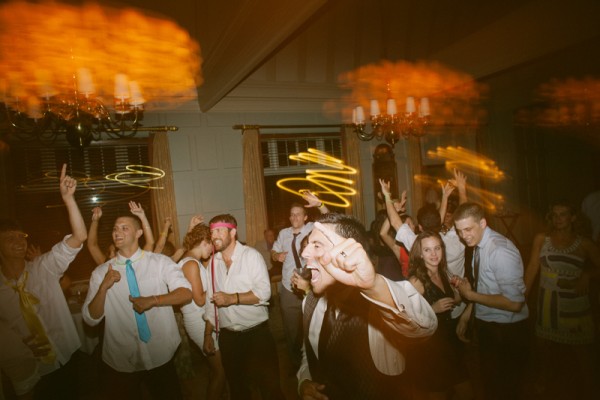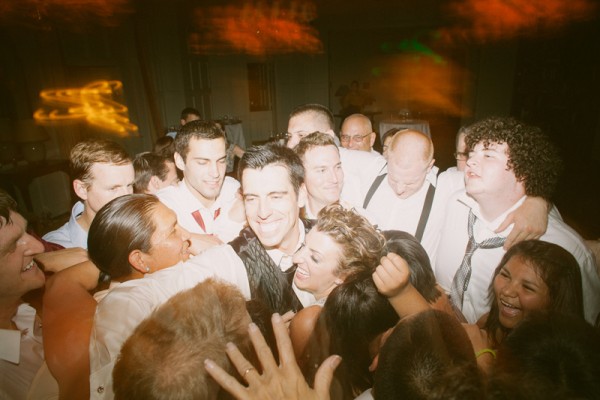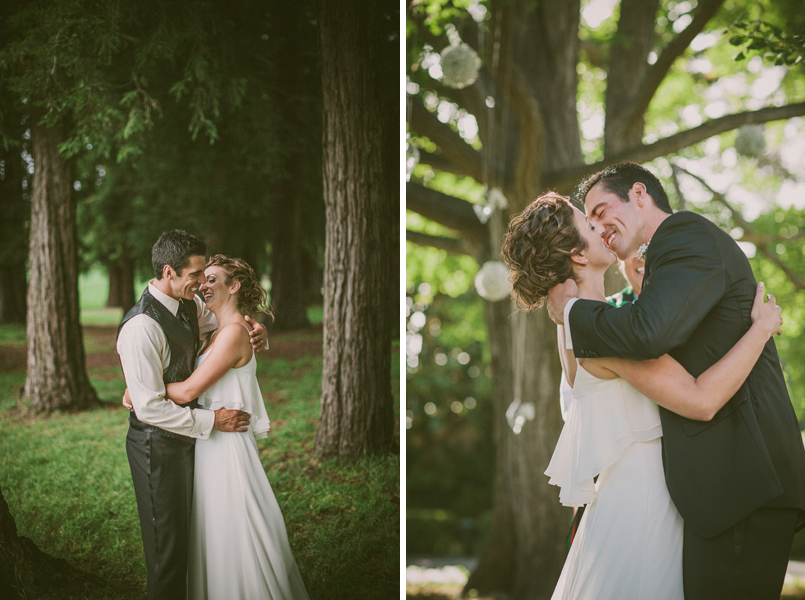 Congratulations again you two!
photos: the very talented Kris Holland Photography