I have bathroom tile on the mind these days, and the image I always come back to is this one: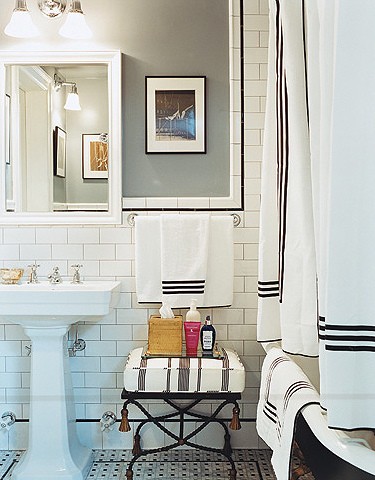 White, black and grey. Classic & timeless, will never feel dated, which in my opinion is what one should aim for with difficult-to-change things like tile.
photo: Chloe Sevigny's bathroom, originally from a Glamour Magazine shoot by Francois Halard. Currently found all over the internet.