Tracy & Leo's wedding last fall was combined so many of my favorite wedding things that it's almost funny looking back at it. They had their ceremony in the garden of San Francisco's famous Swedenborgian Church, and their reception in the reception space at the church, which feels like an amazing craftsman house (um… probably because it is.) Except for a few older family members, everyone stood for the ceremony, and the reception was cocktail-party style with only scattered seating. I'm so happy to have these photos because they show how totally lovely this style of wedding can be: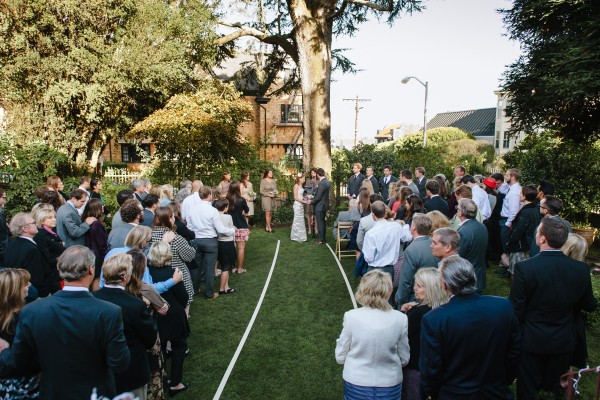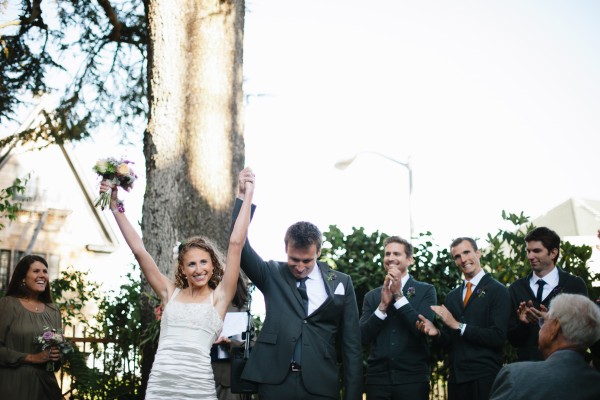 I occasionally mention to clients that cocktail-style is my personal favorite type of reception, and a lot of people have a hard time picturing how it works in a wedding scenario. Here's what a cocktail-party reception looks like: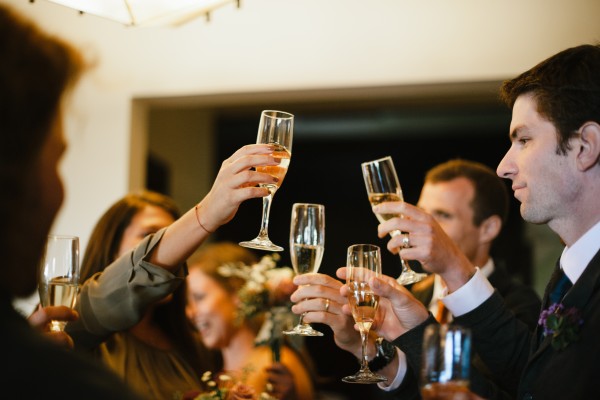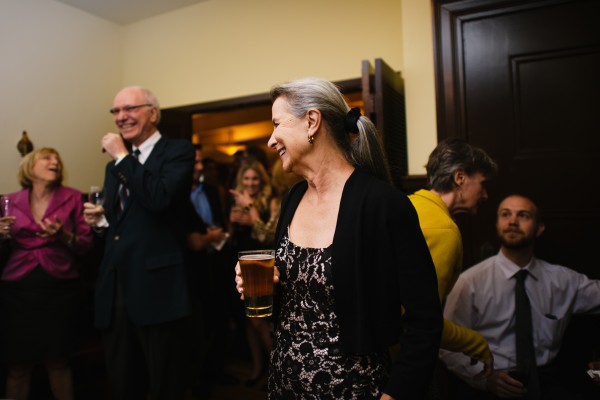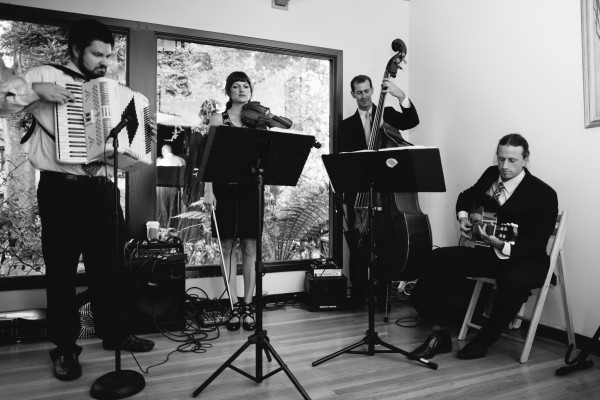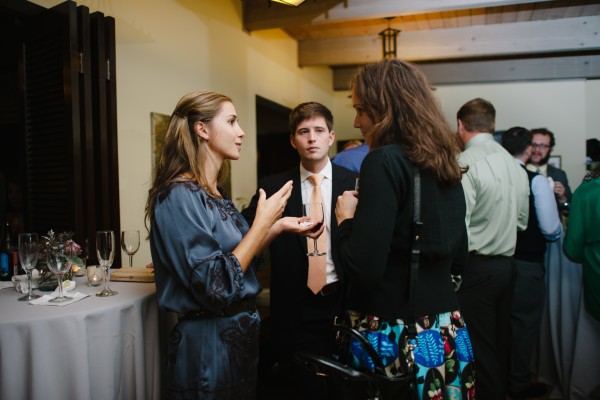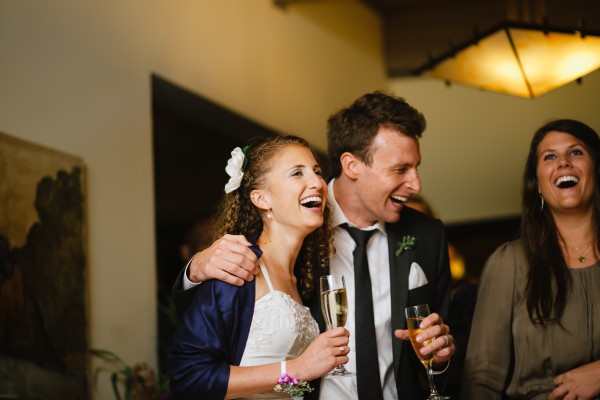 I mean, don't tell me those people aren't having an awesome time. Tracy & Leo did one of my other favorite ever wedding things, which is personally serve their cake to their guests. It's a great alternative to a traditional receiving line, and to me is one of the loveliest acts of hosting a just-married couple can do:
Congratulations again you two!
photos: the awesome Maddie Eisenhart of Hart & Sol West
band: the equally awesome Trio Zincalo